To inspire and recognize the work
New York Cares
volunteers do every day, New York Cares created the
Volunteer Recognition Journey.
The highest milestone in this journey is serving on over 1,000 New York Cares projects, The volunteers who reach this milestone are granted the title of "High Risers." Part of this program included prominent placement in the front lobby of the New York Cares offices. Each volunteer who reaches this milestone gets their name and date they received the honor on a
plaque
which is then placed on the wall. The custom
illustration
is an interpretation of the New York City high rise skyline, with the foundation built by the names of the volunteers.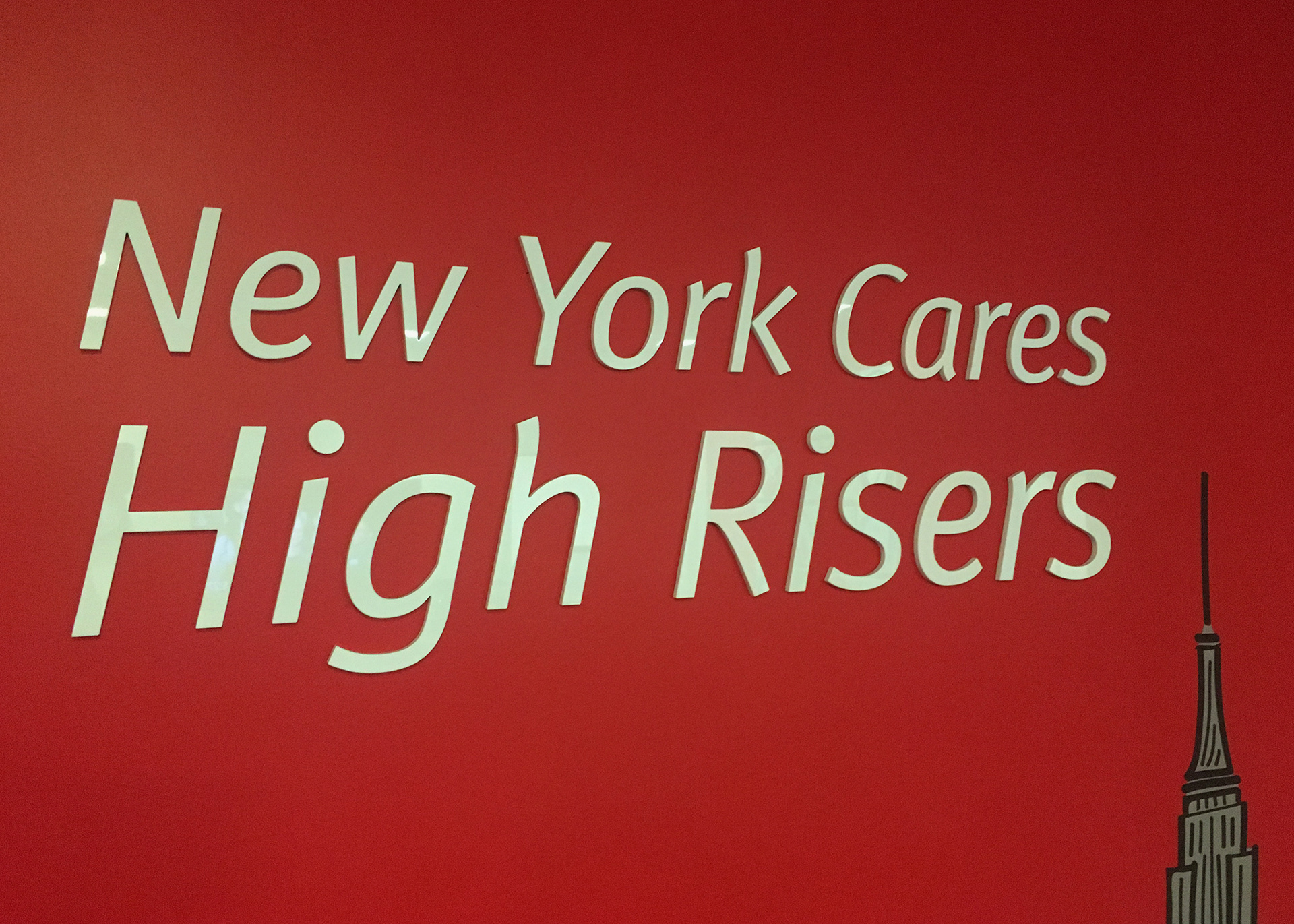 Eivor designed and illustrated an interpretation of the New York City skyline to decorate the office of New York Cares in celebration of recognized volunteers. The concept and execution of the project was her sole responsibility.