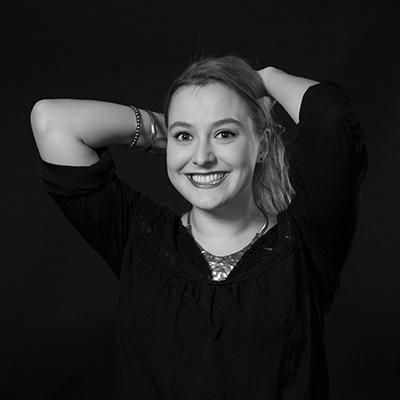 Eivor Pedersen's a Nordic designer, born and raised in Norway, currently based in NYC. Eivor primarily works at
New York Cares
as the Creative Lead. On the other hand, she's also Co-Founder & Creative Director at
YEAIKNOW
, a multi-disciplinary studio in Brooklyn. Eivor has a wide range of experience and skills in Graphic Design, especially in Brand Identity, Editorial, Website, and Production. 
Although Eivor comes from a traditional graphic design discipline, she always looks for new methods or new solutions to a problem, sees every project as the best project thus far, and always, always have fun in the process. Eivor is handy and solution-oriented, her design is always user-centered, and her favorite question is "why?". 
In her free time, she enjoys sci-fi books with strong female characters, tending to her many plants, listening to Harry Potter podcasts and entertaining friends with home-cooked meals.